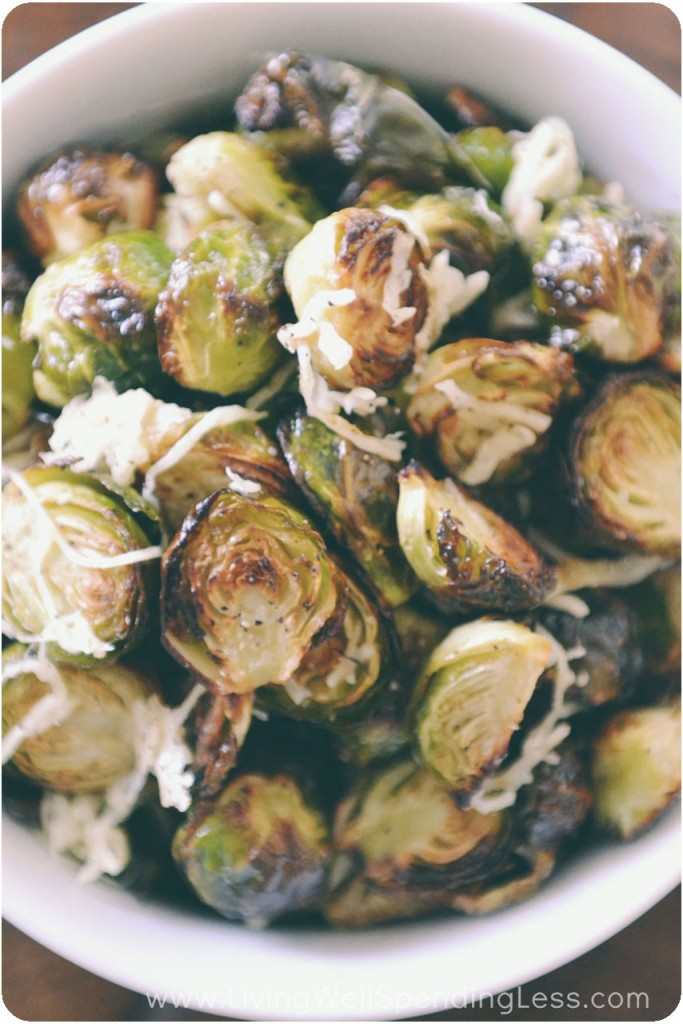 http://www.livingwellspendingless.com/2013/11/20/parmesan-roasted-brussels-sprouts/
http://www.thelittlemomwhocould.com/2013/12/18/roasted-crispy-garlic-brussels-sprouts/
I had no idea I was a fan of brussels sprouts...until TODAY! These were so good that I had to stop myself from eating all of them and was able to save just a few for another time. They were a hit with 2 out of the 3 little kids (though the 1 year old ate one raw, so his approval may be a little questionable).
I kind of mixed both of the above recipes together. I put olive oil on a cookie sheet (with edges) and cut the sprouts from top to bottom as thinly as possible with my paring knife. I mixed them around for a bit and sprinkled them with sea salt, garlic salt, and pepper.
I threw it in the oven (at 400) for 20 minutes, stirred them around and put them in for another 10. I sprinkled parmesan cheese on them at the end (I think you're supposed to use fresh, but I only ever have the shaker). They came out perfectly! I was so shocked at how good they tasted, and I can't wait to make them again!
Please comment with any other ideas you have for flavors/different techniques! I would love to try it next time!