http://blogs.babycenter.com/life_and_home/02032014-how-to-throw-a-sip-see-party-the-decorations/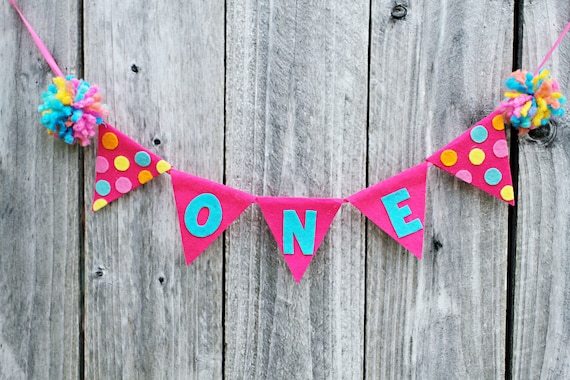 https://www.etsy.com/listing/168013430/girls-1st-birthday-high-chair-banner?ref=shop_home_active_4
Jen from WI submitted some great DIY projects that she made for her little girl's 1st Birthday Party. They turned out really cute! Maybe she could turn around and sell them to someone else who isn't as crafty!
RIBBON WREATH
Jen said, "I pretty much did what she said, however her first picture is deceiving. It doesn't show felt, which you really need to cover the wire form. And I did run out of tulle, so I had to buy a second one."
Wreath form 2.77
Tulle 2.97x2=5.94
Ribbon (one spool was also used on the banner) 2.97+1.97=4.94
4 sheets of felt to cover wreath form .34*4=1.36
$15.01 plus tax
BANNER
"Here's the high chair banner. I didn't even see until just now that she has all the size info on there. I just kind of made my own. I used cross grain ribbon, instead of satin, and the dots are just paper instead of felt."



Cost for banner:


2 sheets of felt, one stiff sheet and one sparkly stiff sheet, .99 each
Spool of ribbon, guessing 2.99
Yarn for pom poms, 2.77
Paper dots, already had
My cost about 7.75 plus tax. I could have made it cheaper with regular felt and no pom poms.
I would like to do some crafty projects for my kids who have birthdays this summer! This has inspired me to start looking for ideas! Thanks Jen!